Every applicant needs to get an Application Form from concerned Police Department for issuance of Police Character Certificate in Pakistan. This Police Certificate Pakistan Form clearly showing list of required documents and information.
We have obtained this Application Form of Police Character Certificate from one of issuing office in Karachi but standard format of this Form is almost the same in other provinces and cities of Pakistan. We are uploading this Form just for the understanding of our clients and visitors. Concerned Police department can change this form any time if they like.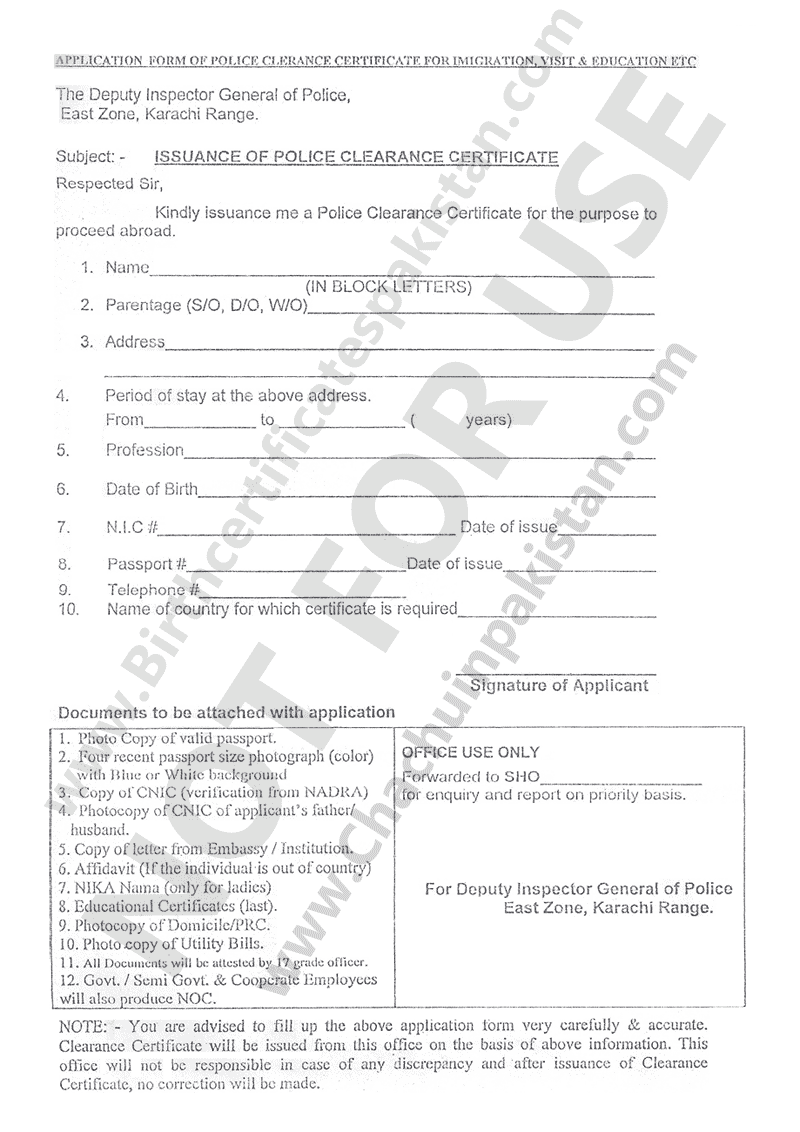 To download this Application Form in your PC >> Right Click on above image and Click Save Image As to download it in your desired location.
Click Here to see complete details and requirements about issuance of Police Character Certificate.
Click Here to see Sample of Police Character Certificate Pakistan.